The Full Stomach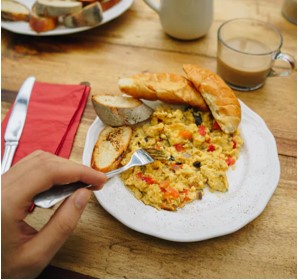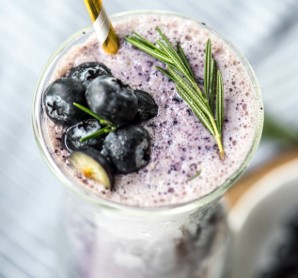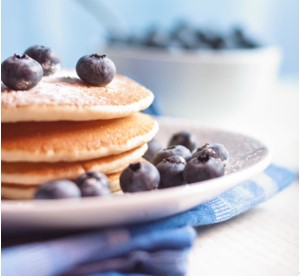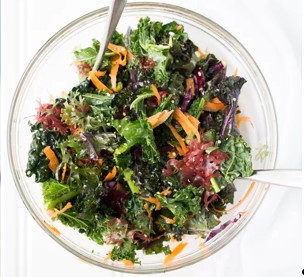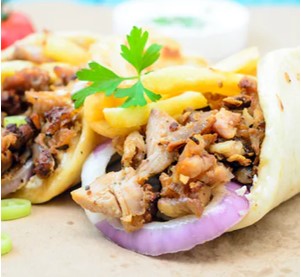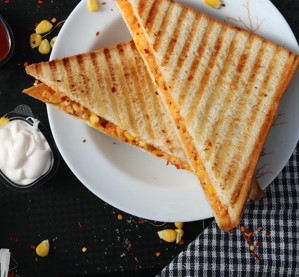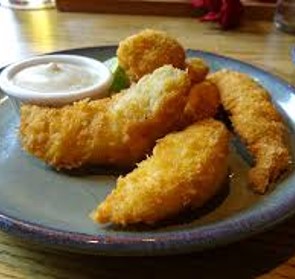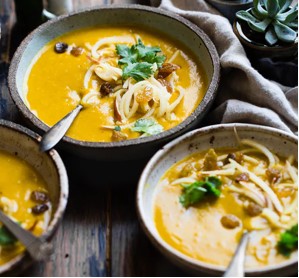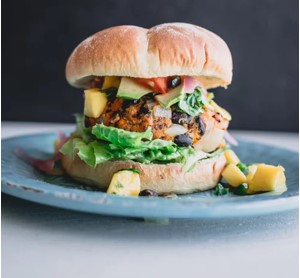 Our Vision
Our vision here at The Full Stomach is to provide you with quick and easy recipes that you can use whenever you're feeling a bit peckish. We understand your desire to grab a snack or whip up a quick meal that will fill you up. Our recipes are designed to make the most of the few ingredients lying forgotten in your pantry. If you follow our easy recipes, in no time you will be eating like a king, and all your friends will be jealous of those delicious lunches and nutritious dinners that keep appearing "magically" from your kitchen.
Continue reading for fantastic ideas and stomach fillers:
Breakfast Recipes:
We believe that Breakfast is the most important meal of the day, so dig and kick your day off with some of our amazing ideas.
We promise, these recipes will get you out of bed in the morning:
Scrambled Eggs
Ingredients:

2 eggs
2 tablespoons milk
3/4 cup grated cheese
2 slices bread
Optional extras:

1/4 cup of capsicum
Spring onion
Method
Crack both eggs into a microwave-proof bowl and whisk
Add milk and whisk again until combined
Microwave for 1 minute
Whisk eggs again
Repeat steps 3 and 4 until eggs are cooked and light and fluffy
Add grated cheese and mix
To liven up your scrambled eggs add extra toppings such as capsaicin or spring onion
Toast bread until golden and butter
Plate up and enjoy :)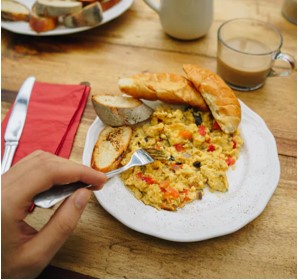 Breakfast Smoothie
Ingredients:

1 large banana
1/4 cup of fine oats
1 cup of frozen berries
400ml milk
Optional extras:

1/4 avocado
Small spoon of honey
Substitute weetbix for oats
Method
Place banana, oats and berries in blender
Add milk
Blend until smooth
Pour into a glass and serve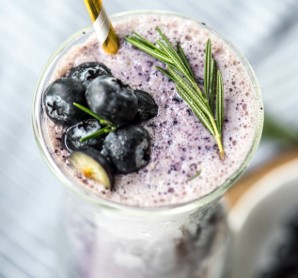 Crepes
Ingredients:

1 cup all-purpose flour
1 1/2 cups milk
2 large eggs
2 tablespoons unsalted butter, melted
Pinch salt
Neutral oil, for cooking
Method
Make the batter. Place the flour, milk, eggs, butter, salt, sugar, and vanilla if using in a blender. Blend until the batter is smooth, about 20 seconds. Alternatively, whisk everything together in a bowl until thoroughly combined and frothy.
Prepare to cook the crepes. Before cooking the crepes, assemble everything you'll need by the stovetop: the batter, the pan, the oil, the spatula. If your bowl doesn't have a pour spout, have a ladle or 1/4-cup measuring cup handy.
Cook the crepes. Place a 10-inch nonstick pan or 8-inch crepe pan over medium heat and add a small amount of oil to coat the bottom of the pan. Let it sit for a minute to get hot. Pour in about 1/4 cup of batter. Immediately pick up the pan and swirl it to coax the batter into an even layer on the bottom of the pan.
Flip the crepe. When the crepe has browned slightly on the bottom, carefully work a spatula underneath it and flip. Cook the second side briefly, just to set the batter.
Cool the crepe. Tilt the pan and loosen the crepe, then slide it onto a wire rack.
Continue making crepes. Continue making crepes with the rest of the batter, adding more oil as needed to keep the crepes from sticking.
Stack and store. If not eating the crepes immediately, stack them one on top of the other as they cool. If they seem sticky, place a square of plastic wrap or parchment paper between them.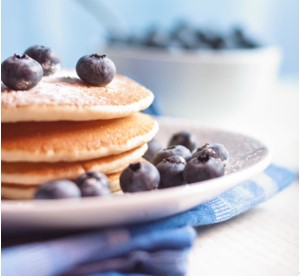 Lunch Recipes:
Our tasty lunch ideas will keep you going through the day and make all your friends jealous when they see how good your food looks.
And don't worry, we promise our food will taste just as good as it looks
Salad
Ingredients:

Baby Cos Lettuce
Baby tomatoes
Avocado
Spring onion
Bell capsicum
Edam Cheese
Honey Mustard Sauce
Optional extras:

Add cooked chicken slices for extra protein
Try using feta instead of edam cheese
Try using Balsamic Vinegar instead of Honey Mustard Sauce
Method
Cut lettuce roughly and place in salad bowl
Cut tomatoes into quarters and place in bowl
Cut avocado into small cubes (approx 1 cm) and place in bowl
Cut spring onion into thin slices and place in bowl
Cut capsicum into small squares and place in bowl
Cut cheese into small cubes (approx 1 cm) and place in bowl
Gently toss all of the ingredients in the bowl to mix
Drizzle sauce over salad and toss again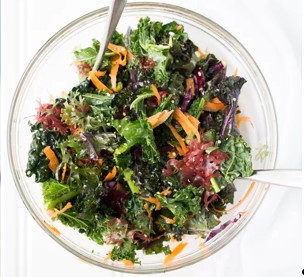 Wraps
Ingredients:

Tortilla wraps
Kumara Hummus
Grilled Chicken
Red Onion
Baby Cos Lettuce
Tomatoes
Bell Capsicum
Spring Onion
1/2 cup Grated Cheese
1/4of a Carrot (Grated)
Optional extras:

Try a different meat (e.g mince) instead of chicken
Try a different hummus (e.g garlic and lemon)
Method
Chop Onion into thin slices
Wash and roughly chop Baby Cos Lettuce
Cut tomatoes into chunks
Cut Capsicum into long thin slices
Cut Spring Onion into small slices
Lay wrap out on a plate and spread hummus generously down the centre of the wrap
Place grilled chicken in a line along the hummus in the middle of the wrap
Place all other ingredients on top of the chicken
Fold up the wrap and secure with a toothpick or glad wrap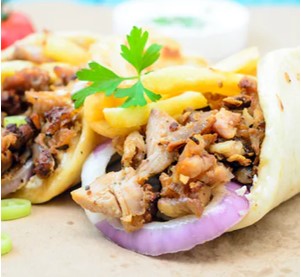 Cheese Toasties
Ingredients:

2 slices bread
butter
Thinly sliced cheese
Ham
Method
Butter, outside of each bread slice
Place a few slices of ham on one slice (on the side that is not buttered)
Place 1-2 slices of cheese on top of ham
Grill in the oven until crisp and cheese melted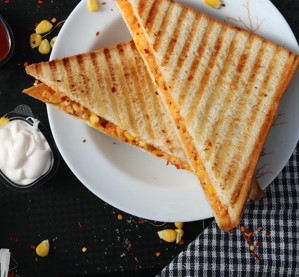 Dinner Recipes:
Here at The Full Stomach, we love dinner, it's a meal where we can just sit down and admire food (though we also have recipes which are quick and easy for on the go of course).
So dig in, and discover food you can appreciate.
Chicken Goujons
Ingredients:

500g Chicken Breast
2 eggs
2 cups flour
3 cups breadcrumbs
1 tablespoon Italian herbs
1 head broccoli
2 Kumara
Mustard:

1/4 cup mayonnaise
1 tablespoon melted honey
1 tablespoon mustard
Method
Preheat the oven to 190o
Chop up the broccoli and place on oven tray
Chop up the kumara into thin slices and place on the other half of the oven tray
Drizzle oil over vegetables and crack salt and pepper on top
Place flour in a small bowl
Place eggs in another small bowl and beat
Place breadcrumbs and herbs in a bowl and mix to combine
Slice Chicken Breast into fingers
Coat chicken finger in flour, then in egg and then in breadcrumb mixture and place on oven tray
Repeat step 6 for all chicken
Cook chicken and vegetables for 20 minutes in the oven (cut open one piece of chicken and check that it is cooked through)
To make the mustard combine all the ingredients in a bowl and season to taste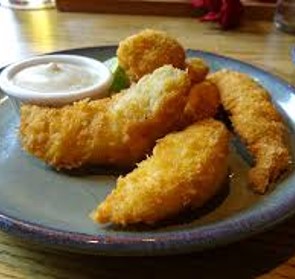 Kumara Soup
Ingredients:

350g (2 large) onions chopped
400g Kumara sliced
2 cloves garlic crushed
1 tablespoon ground cumin
3 teaspoons ground coriander
1 L chicken or vegetable stock
300ml cream (to garnish)
Method
Cook onion, garlic and spices for 2 minutes on high
Add kumara and cook covered for 10 minutes on high
Add stock and cook on high for 15 minutes
Blend until smooth
Serve with cream and pepper to taste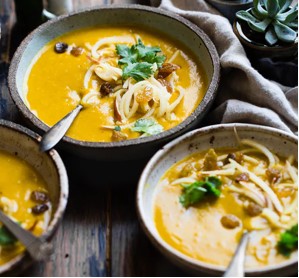 Burgers
Ingredients:

1 pound ground lean (7% fat) beef
1 large egg
1/2 cup minced onion
1/4 cup fine dried bread crumbs
1 tablespoon Worcestershire
1 or 2 cloves garlic, peeled and minced
About 1/2 teaspoon salt
About 1/4 teaspoon pepper
4 hamburger buns (4 in. wide), split
About 1/4 cup mayonnaise
About 1/4 cup ketchup
4 iceberg lettuce leaves, rinsed and crisped
1 firm-ripe tomato, cored and thinly sliced
4 thin slices red onion
Method
In a bowl, mix ground beef, egg, onion, bread crumbs, Worcestershire, garlic, 1/2 teaspoon salt, and 1/4 teaspoon pepper until well blended. Divide mixture into four equal portions and shape each into a patty about 4 inches wide.
Lay burgers on an oiled barbecue grill over a solid bed of hot coals or high heat on a gas grill (you can hold your hand at grill level only 2 to 3 seconds); close lid on gas grill. Cook burgers, turning once, until browned on both sides and no longer pink inside (cut to test), 7 to 8 minutes total. Remove from grill.
Lay buns, cut side down, on grill and cook until lightly toasted, 30 seconds to 1 minute.
Spread mayonnaise and ketchup on bun bottoms. Add lettuce, tomato, burger, onion, and salt and pepper to taste. Set bun tops in place.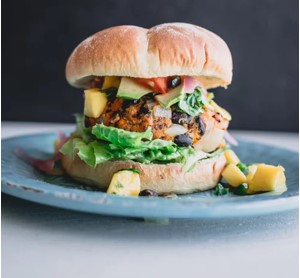 Thanks for dropping by The Full Stomach, we hope you're able to fill up your stomach now :)
Feel free to fill up our comments by leaving us a message with our Contact Us form.